Need some cool gear?
Θ Θ Θ
In-stock items can be purchased at most meetings.
Or call Chip at 401 864-0913 to arrange for pick-up at one of our monthly meetings.
Tee shirts: $15 S-XL, $17 XXL, $19 XXXL
Long sleeve tees: $18 S-XL, $20 XXL, $22 XXXL
Hooded sweatshirts: $38 S-XL, $40 XXL, $42 XXXL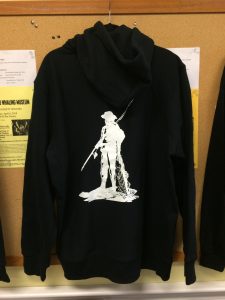 Even Charley Soares wears them!